Who doesn't love supporting local businesses?
It can be pretty challenging to do in the Dallas-Fort Worth area, especially when you consider just how many awesome local businesses there are in this part of the state! Well, we're here to make your life easier.
In fact, here are five local businesses that absolutely deserve your patronage in the greater Fort Worth area. For a nice selection, we've included a little bit of everything. Have any questions about life in Fort Worth? We're just a quick phone call, text message, or email away.
Without further ado, here are 5 local joints to support in Fort Worth!
The Acre Distillery and Coffeehouse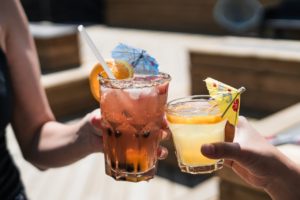 Finally, a place to get top-of-the-line bourbon and a delicious cup of coffee! Hop on over to Downtown Fort Worth to sample a gourmet array of locally distilled bourbon, gin, vodka, and more.
Bring your friends for a nice afternoon of sipping gourmet cocktails and enjoying tasty flatbreads.
F is for Frank
You deserve a little something special. That's why you need to check out this one-of-a-kind jewelry store in Dallas. Handcrafted by two former architects, purchase rings, necklaces, and earrings inspired by animals and nature.
Red Pegasus Comics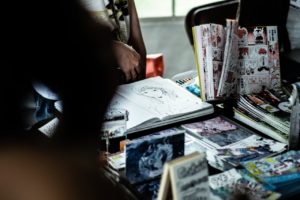 Release your inner comic-book nerd! Red Pegasus is nestled in the Bishops Art District and it's a must-see.
Buy newly released comic books, come out for game nights, and peruse all things comic books in this awesome little shop.
Folksie
Looking for a new source of ethically sourced fashion and beautiful home goods? Folksie is your new best friend!
Combining soft, natural fabrics with cutting edge designs inspired by West Texas, the clothes of Folksie offers beautiful styles in a wide variety of prices.
Society Candles
Enjoy a candle designed to freshen up the room using natural scents like jasmine and sage.
Looking for something to remind you of home? They carry a line of candles inspired by Texas!
We'll Be Your Dallas-Fort Worth Guide
Relocating to Fort Worth and don't know where to begin? We've got you covered. In addition to fun area resources and local event guides, we have a plethora of home- buying resources and more!
Give us a call, or shoot us an email, to begin your Fort Worth journey today.