You know it, and we know it. Forth Worth is the place to be for the holidays, especially for millennials. It has everything we like best: drinks, entertainment, amazing food, and the best Instagram opportunities. What's not to love? Here are a few of the incredible holiday events that happen to be on our radar.
Enchant Christmas
You've heard correctly, it's back. This year, Enchant Christmas returns for more festive fun! Enjoy live entertainment, numerous vendors for the best gift shopping, and eat and drink to your hearts delight. See you there!
80s-Themed Winter Formal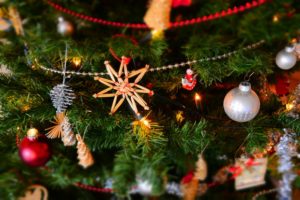 Rad! An 80s-themed Winter Formal? Prepare yourself for a total eclipse of the heart at this, as you're guaranteed to have a blast, we're so sure. Like duh! Enjoy a fun filled night of dancing, music, food, and nostalgic fun.
A Holiday Celebration at WineHaus
Beer, heavy hors d'oeuvres, and wine oh my! The Holiday Celebration at WineHaus is not something to be missed! Enjoy good times and refreshments all in the name of the season. All of the food served at this event are creations of Chef Nehme Elbitar, so don't miss out.
A Home for the Holidays
What could be better than a brand new home for the holidays? With the help of Wilco Realtors, that could be a reality for you.
When you choose Wilco Realtors, you can rest assured that all of your needs will be met. We'll always be there for you, from your first property showing to closing day.
Ready to begin exploring your investment options in Fort Worth? Give us a call!