Fort Worth is a special place. Here, there's a blend of rustic Western charm with modern, big-city perks. We have a vibrant music scene, internationally recognized art institutions, and a friendly community as diverse as our attractions.
This modern city continues to garner media attention for its outstanding employment, big businesses, and entertainment, but it's the little things that truly make Fort Worth stand out. One of our favorite things to do is simply experience the natural charm and diversion of this special city.
One great way to experience Fort Worth is by hopping on the Fort Worth Ale Trail.
Delicious Local Brews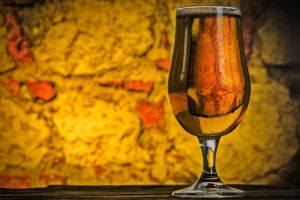 Craft beer has exploded in recent years. Unlike big brand names, craft beers offer a wide variety of different flavors, ingredients, and alcohol contents. Small breweries offer innovation, something new and unusual that's never been seen before.
That's why we're such big fans of the Fort Worth Ale Trail! Whether you're a local or someone in town for the weekend, the Ale Trail is a great way to see the city.
Plus, you'll sample gourmet brews and meet all the characters of Fort Worth!
9 Fantastic Breweries to Try
The homegrown brewery community in Fort Worth is erupting. As a result, both residents and visitors have a plethora of options for amazing local brews.
The Fort Worth Ale Trail is essentially a map of those brews. You can download the Ale Trail passport to your smart phone, or pick up a hard copy at a Fort Worth visitor's center or a participating brewery.
Travel to each stop on the trail and collect stamps to mark your place. While you're traversing, you'll get the chance to spend time with some of the nicest folks of Fort Worth.
Don't Drink on an Empty Stomach
Not only is Fort Worth home to amazing fermented beverages, but an exciting array of local grub! Complement your craft beer tastings with delicious barbecue, Mexican food, or steak.
Ask your bartender or any of the friends you meet along the way about the gourmet food offerings in Fort Worth.
Venture Off the Beaten Path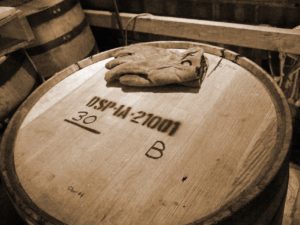 Had your fill of craft beer? Fort Worth is home to other excellent libations. Wineries and distilleries offer award-winning whiskeys and one-of-a-kind handcrafted wines.
Trinity River Distillery is home to the renowned Silver Star Whiskey, and LightCatcher Winery and Bistro pairs delicious wines with food in a beautiful spot.
Fall Head Over Heels for Cowtown
If this exciting array of local craft breweries doesn't make you want to drop everything and move to Fort Worth, maybe the phenomenal employment opportunities, thriving arts and culture, and amazing schools will!
As your Dallas-Fort Worth Metropolitan area experts, we have insider information, resources, and tools about this wonderful area. If you've been thinking of buying a home in Fort Worth, or simply want to chat about your real estate plans, please reach out to us! We'd love to share with you some of the amazing Fort Worth homes for sale, or introduce you to current open houses in the area.