Objectively speaking, Fort Worth is a pretty cool place to call home. There's a reason locals call it the "City of Cowboys and Culture." From its dedication to Western heritage to all the exciting cultural attractions available, there's truly something for everyone in Fort Worth.
There are five things in particular that make Fort Worth "highly livable." We want you to see that Fort Worth is more than just a pretty place to vacation, it's a dynamic community that can enrich your life. Here, you'll discover unparalleled weather, fantastic educational opportunities, and 5-star amenities.
Whether you're looking for a stylish condo in the heart of Downtown or a spacious single-family home in the 'burbs, we promise that Fort Worth has everything you're looking for.
Here are 5 things that set Fort Worth apart.
Fantastic Schools
The Fort Worth Independent School District is well known for its comprehensive curriculums, selection of advanced placement courses, high graduation rates, and district awards. However, did you know that Fort Worth is also home to a selection of renowned universities and colleges?
Here, you'll find not one but twelve different colleges, universities, and technical schools. These include Texas Wesleyan University, Brightwood College, and Everest College.
Gorgeous Year-Round Weather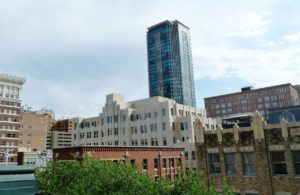 Warm, sunny summers and comfortable winters are the norm in Fort Worth. Here, you'll find that the average winter temps don't drop below the high 30's in December.
However, it's more likely that even the coldest months stay in the 40's and 50's. Almost every day is a great opportunity to get outside in Fort Worth.
So Many Fun Things to Do
Do you prefer seeing live music? Or a sporting event? Maybe you're a sucker for art galleries and street festivals. No matter your passions, there's something fun just for you in Fort Worth.
Check out our calendar of upcoming Fort Worth events to learn more.
Exciting Outdoor Recreation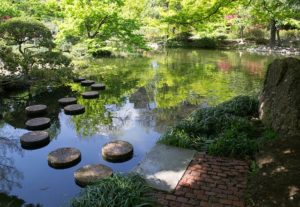 The Fort Worth Parks & Recreation Department operates more than 200 parks throughout the Fort Worth area. Within them, you'll find unparalleled hiking, golfing, tennis, swimming, fishing, camping, and so much more.
We definitely recommend checking out the Fort Worth Botanic Garden as well as the Nature Center and Refuge.
A Diverse Real Estate Market
Looking for a stylish townhome just steps away from Downtown? Or a spacious single-family estate with plenty of extra room? No matter your needs and wants, Fort Worth has the perfect home for you.
Start searching for Fort Worth homes for sale with our easy-to-use search tool. Or, you can check out some of our most popular homes currently on the market.
Work With a Fort Worth Expert
We love what we do because Fort Worth is a community unlike any other. There's a reason so many homebuyers, of all ages and backgrounds, are flocking here. In addition to being a diverse enclave of culture, art, outdoor recreation, and Western heritage, Fort Worth is a down-to-earth kind of place.
Ready to call Fort Worth home? We're ready to help. Give us a call today to begin your real estate journey in beautiful Fort Worth.