When you think about it, there are a near-endless amount of reason to move to Fort Worth. Phenomenal schools, gorgeous parks, and a stunning array of homes for sale… what's not to love?
If you're a young professional looking for the perfect area to move to, you should really consider the Dallas-Fort Worth area. Not only has it won a number of accolades, it's home to an affordable real estate market and tons of fun things to do.
In fact, here are three reasons why you should move to the Dallas-Fort Worth area.
The Job Market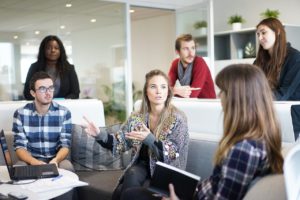 Dallas in particular is home to a strong economy and local job market. As a sector for technology, the greater Dallas area offers a number of different jobs across multiple industries. In fact, moving.com ranked Dallas as the #5 place to live for young professionals.
Top employers in the Dallas-Fort Worth area include American Airlines, Bank of America Corporation, Texas Health Resources, and the Dallas Independent School District.
The Diverse, Exciting Community
The Dallas metro area is home to over 7.1 million people. With a dizzying number of ethnic restaurants, unique attractions, beautiful parks, vibrant outdoor areas, and world-class entertainment options, it can be hard to identify exactly why this area is so attractive to homebuyers.
Not just any kind of homebuyer, however. According to CNBC, Dallas is the #5 best city to live in if you're just starting your career. Like we mentioned before, that's probably because the job market here is top-notch and the homes are pretty affordable.
The Real Estate Market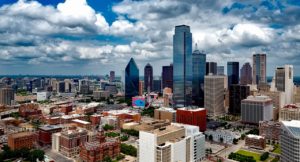 Although the Dallas-Fort Worth real estate market can be competitive, it still offers new homebuyers an excellent opportunity. Due to its ever-growing popularity, when you buy a home in the Dallas-Fort Worth area you can be sure that you'll get a fantastic return on investment when you decide to sell.
Plus, finding the home that's right for you has never been easier. You'll find a number of different ways to customize your home search on our website. Whether you're looking for an affordable, cozy home near Dallas or a luxurious single-family estate in the heart of Fort Worth, we've got you covered.
Experts You Can Rely On
If you're a first time homebuyer, you might have a few questions about how the real estate market here ticks. We're here to give you answers!
Give us a call today if you're ready to embark on a new adventure in Dallas-Fort Worth real estate. Allow us to leverage our unique expertise, in-depth knowledge, and cutting-edge marketing techniques to get you the results you need.
Let's find your dream home together!