Fort Worth has a colorful and fascinating history, which makes sense considering it's such an interesting place to live! Its unique Western culture is a hallmark of its many diverse districts and neighborhoods.
Simply stroll through the Fort Worth Stockyards to feel like a rough and tough cowboy! Or, you can spend some time in Sundance Square for its vibrant entertainment scene. Whatever your interests, Fort Worth is sure to have a smorgasbord of amenities ready to pique them.
Today, I want to guide you through a brief history of Fort Worth. Learn about how this area came to be, and the factors that allowed it to blossom into the Southwestern oasis it is today. Let's begin.
An Intro to Cowtown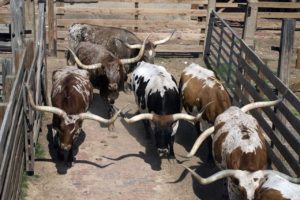 You may have heard locals (or your favorite Realtor) refer to Fort Worth as "Cow Town." That's because this area was originally known for its cattle history.
Named for the Mexican-American War hero General William Jenkins Worth, Fort Worth was officially designated on November 14, 1849. It began as a military camp, but quickly transformed into a growing city as a result of its excellent location. Fort Worth was close to the Chisholm Trail as well as the Midwestern markets.
Hell's Half Acre
When you picture the Wild West, you probably think of cowboys firing their pistols, marching into saloons, and causing havoc. Well, that picture isn't too far off from the reality of Fort Worth during the mid to late 1800s.
This is mainly due to Fort Worth's location near the Chisholm Trail — it was a stop along the route that cattle drivers took while transporting Longhorns from Texas to Kansas.
As a result, cowboys poured into growing Fort Worth to have fun. While it gave the blossoming city a reputation for lawlessness, it also put it on the map as Cowtown.
The Railroad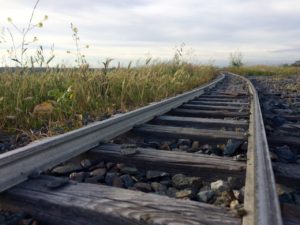 Fort Worth truly became a destination once the Texas & Pacific Railway came to town. The city became a shipping point for cattle. Wealthy citizens from all over the country came to Fort Worth to get in on the action, which was primarily oil and aviation.
In the years that followed, Fort Worth became known for its rich industries. The city population grew by 20,000 in a 10-year period, and that was only the beginning! By the late 1800s, Fort Worth had added a wildly successful industry to its repertoire: meatpacking. It became known as the packing house center of the southwest.
20th Century and Beyond
One of the most important events in Fort Worth's history is the Oil Boom of the 20th Century. During this time, a number of towns and communities (including Ranger, Desdemona, and Burkburnett) sprung oil. These cities exploded in population, and Fort Worth was not far behind.
It all comes back to location. Fort Worth was perfectly located in the midst of these new boomtowns. Oil soon came to Fort Worth as well, along with unparalleled wealth, stunning new architectural designs, enormous buildings, and big opportunity.
Arts, Culture, Cowtown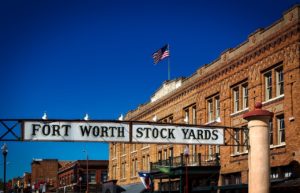 Before, during, and inbetween the two World Wars, Fort Worth prospered and grew due to its transportation, oil, business, and military. Cultural amenities like the museum district, Casa Mañana Theatre, and Will Rogers Memorial Center were built, and Sundance Square was later added in the 1980s.
In the following years, even more development came to Fort Worth. As a result, we have the incredible city you see here today. Although it is long gone from its days of cowboys and dust, Fort Worth still celebrates its dynamic history.
This is a true American city unlike any other, and it isn't hard to see why so many homebuyers are itching to call Fort Worth home!
Find Your Dream Home in Cowtown
If you're in search of art, culture, Western heritage, and big opportunities, welcome to Cowtown. As a seasoned Fort Worth real estate agent, my team and I have everything you need to find success in the southwest.
Give me a call today to begin your real estate journey in Fort Worth.