No other place combines glistening skyscrapers and tree-lined streets quite like Downtown Fort Worth. The perfect blend of city life and Texas roots, Downtown Fort Worth really can't be beat.
Here at Wilco Realtors, we're big on hometown pride, but Downtown Fort Worth makes it easy to be proud. Learn a little more about what makes DFW so eclectic and one-of-a-kind, and find your new home in the heart of the city.
Top-Notch Shopping & Dining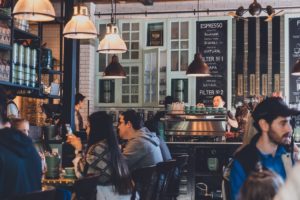 If you're looking for the best shops Downtown, Sundance Square is your best bet. Here, you can explore a diverse array of shops and boutiques, all within a five block radius. Grab a unique gift or trinket at Earth Bones, get in touch with old-school Texas style at the Retro Cowboy, or find your favorite classic at Back Door Books.
Make sure you work up an appetite while you're shopping, because you won't want to miss out on the fresh and local flavors in Downtown. We recommend trying the Rib Eye at Reata, the seafood at GRACE, and the Mediterranean flavors at Istanbul Grill.
Packed Events Schedule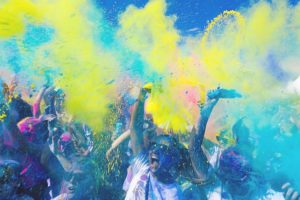 Every season, month, and weekend, there's something going on Downtown. From festivals to parades to fairs, get involved with the community. Explore Fort Worth with a few of the top Downtown area events.
Main St. Fort Worth Arts Festival is one of the most popular events of the year in the area. For one weekend in the month of April, DFW turns into a magnificent mile of art. Experience work from local artists, musicians, retailers, restaurants, and more. In addition to the highly anticipated annual events, you can also stay posted with the daily calendar, filled with concerts, happy hours, and more.
Spots off the Beaten Path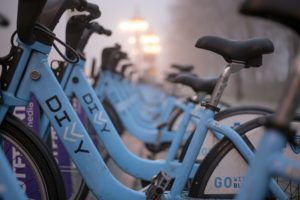 Looking for unique, hole-in-the-wall spots away from the crowd? DFW is packed full of places that you won't find in any other city.
For swimming, fishing, tubing and more in the middle of the city, visit the sandy shores of Panther Island Pavilion, a venue that hosts regular events throughout the year. Other unique spots include catching a movie and enjoying the fresh air at the Coyote Drive-In on Panther Island, partying it up on a bicycle tour of the city, or snapping a pic at the scenic Fort Worth Water Gardens.
Stunning Homes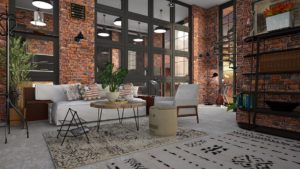 Is your perfect home perched high above the lights of the city? Or positioned right next to your favorite shopping district or restaurant? Or maybe you just want a nice private balcony for enjoying sunsets? Downtown Fort Worth has it all, from luxuriously exclusive lofts to charmingly eclectic townhomes.
Live amidst the excitement and opportunity of the city, within walking distance of all that DFW has to offer. Check out a few of our listings in the Downtown district, and let us help you learn more about life in Fort Worth.
Find Your Home in DFW
Don't miss out on your opportunity to live under the lights of the city — let the team at Wilco Realtors help you find your dream home in Downtown Fort Worth.
If you have any questions, would like more info, or are ready to get started, then contact our team today!