Everyone wants to feel safe in their own home. When you live alone or with a roommate, bumps in the night and mysterious creaks might make you want to run over to the neighbor's house.
Keeping your home and yourself up-to-date with the latest in security tips and tech can help give you some peace of mind, especially if you live alone. Fort Worth is a great place to call home, but there's nothing wrong with being prepared for all situations!
Take a look at a few of these helpful security tips, and rest easy knowing that your home is properly secured for the future.
Install an Alarm System
Looking for an alarm system that also makes a great cuddly companion? One of the most underrated ways of protecting your home is to get a four-legged friend! Dogs are great at making enough noise to both warn you, scare off potential intruders, and alert your neighbors.
If dogs aren't your style, then look into installing a home security camera or a wireless alarm system. Cameras can be within your home and at entrance points and can monitor any activity in and around the house, while alarm systems are great ways to alert yourself to a break-in and ensure that help is on the way.
Get to Know Your Neighbors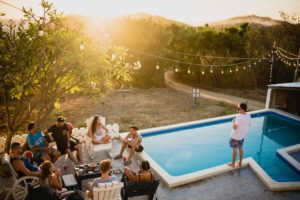 Not only will knowing your neighbors help you recognize any unfamiliar faces in the neighborhood, but having trusted people around comes in handy if you ever need to leave for an extended period of time.
Leaving your home unattended for even a short period of time can be anxiety-inducing, but having someone keep an eye on your place provides some much-needed peace of mind. Plus, if you ever feel unsafe in your home, it helps knowing that there's a friendly and trusted face right next door.
Background Check Workers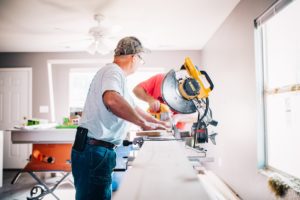 Letting unfamiliar people into your home isn't something to be taken lightly, so make sure you thoroughly screen any potential workers. Whether it's a plumber coming in to fix drain issues or a mail person stepping inside to hand you your package, be wary of giving strangers easy access to your house.
This isn't to say that every worker who comes to your home has nefarious intentions, but it's best to be as safe as possible. Read reviews, check over their website and certifications, and maybe even let your neighbor know they're coming over. If they'll be in an area of your house without you, move any valuables out just in case.
Update Your Locks & Lights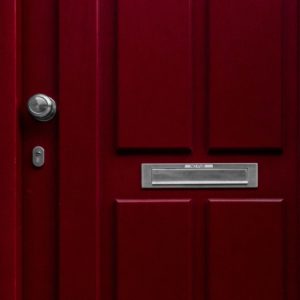 Faulty locks and dim outdoor lighting are vulnerable security spots in your home. There are actually a wide variety of burglar-proof window lock options on the market, from a vinyl lock to a window sensor. These especially come in handy if your windows are behind trees of bushes, where breaking in can be done out of sight.
That being said, having bright outdoor lighting can also dissuade potential invaders. Install lights in the front, back, and on the sides of your home that light up the shadowy corners and prevent sneaking. Burglars and intruders probably won't think it's worth it to bother with your home.
Any Questions About Securing Your Home?
Here at Wilco Realty, when we sell you a home, we want you to feel safe and secure inside. Whether you need a recommendation for the best alarm system or a trusted contractor to help you install safer windows, we would love to help in any way we can.
If you have any questions about securing your home or want some more information, feel free to contact a member of the team at Wilco Realty!