Located just south of Downtown Fort Worth and around the corner from the Fort Worth Zoo sits the historic neighborhood of Berkeley. The tree-lined streets are dotted with stunning brick and stucco homes, no two of which look alike.
With eclectic architecture, a smattering of locally owned shops, and easy access to some of the top spots in Fort Worth, here are just a few of the reasons why life in Berkeley is one-of-a-kind.
Tasty Local Flavors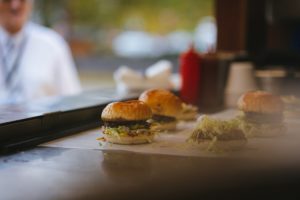 Since Texas Christian University and the Fort Worth Zoo are so close by, Berkeley benefits with a diverse local food scene. Whatever your culinary palette is looking for, you'll probably find it in the streets of the neighborhood.
Craving a burger from a renowned Fort Worth establishment? Tommy's Hamburger Grill has been in the city for over 35 years and serves up award-winning burgers. Need a New York-style sandwich? You'll find them at Carshon's Deli, one of the oldest restaurants and the oldest deli in the entire city. What about something on the sweet side? Head to Esperanza's Bakery.
Who needs chain restaurants and fast food when you have these local flavors?
Fort Worth Attractions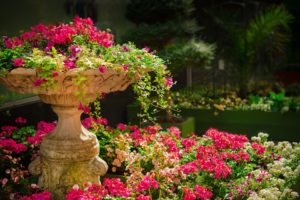 Thanks to Berkeley's convenient location just south of Downtown, you're close to plenty of the big-city perks, without having to deal with most of the negatives. Museums, zoos, historic landmarks—all just a few minutes away from the neighborhood.
If you want to learn a little more about life was like in Texas a few centuries ago, check out the nearby living history museum at the Log Cabin Village. For a dose of fresh and local flora and fauna, you won't want to miss out on the colors at the Fort Worth Botanical Gardens. And the 7,000 animals housed in the Fort Worth Zoo are almost literally in your backyard.
Plus, right across I-35 you'll find Fort Worth's collection of art, science, and history museums.
Charming Parks
The neighborhood park in Berkeley is Forest Park, where you can find plenty of wide-open green areas and a community pool and wading area. For a more traditional park experience, Newby Park is just a few blocks north and provides playgrounds, athletic fields, a covered pavilion, and lots of space to roam.
Unique Homes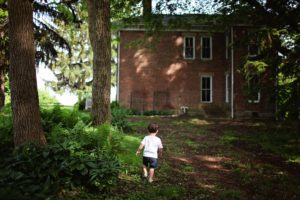 With so many new developments going up, not many neighborhoods can say that they're known for the unique architectural style of their homes. But in Berkeley, that's exactly what you'll find. No matter what size, style, or price range you're looking for in a home, you'll likely find it here.
Most of the historic homes in Berkeley are made with stunning brick or stucco exteriors, with arched or pointed roofs, expansive lawns, and luscious landscaping. Homes here tend to go a little quicker than usual since they're so distinctive, so browse what's currently on the market and create your own alert listing!
Find Your Berkeley Home
Fort Worth is full of unique neighborhoods, but Berkeley offers a mix of all of the best features that the city has to offer. Don't miss out on finding your home in this one-of-a-kind community!
Are you ready to get started on your real estate journey or have a few questions? Just give the experts at Wilco Realty a call or email!