There are a million and one benefits to investing in real estate. Those benefits only increase when you choose an area as exciting and in-demand as Fort Worth. Apart from the immediate benefit of, y'know, earning a steady stream of passive income, investing in real estate yields tremendous long-term results.
It provides you the building blocks for an investment portfolio and allows you to build wealth for the future. Whether you're looking to begin a college fund for any future children you mig ht have, or you want an attractive nest egg for retirement, real estate investing is a great way to achieve your goals.
But, what's the best way to get started investing in Fort Worth? Here are four tips to get you started.
Do Your Research
This goes without saying. As you search for good investment properties in Fort Worth, have an extra tab open on your computer to thoroughly research the neighborhood. Depending on what type of investment you're looking for, you'll want to watch out for these features:
Rental Income: look for a property with a mortgage payment lower than what you'll be able to charge for rent.
Fixer Upper: you'll need a property with good bones and a strong foundation. Don't bite off more than you can chew!
Multi-tenant housing: does the building have a good foundation? Is there plenty of parking? Do some math to make sure the total rent will be more than the monthly mortgage payments you'll have to make.
Commercial: will the building layout be able to accommodate more than one business? Is there a lot of parking? What's the commute like at all times of the day? Keep these things in mind as you investigate different properties.
Create a Financial Plan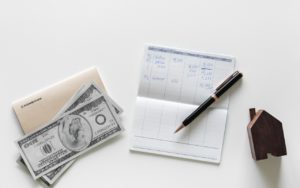 Consult your finances and meet with a lender to discuss your investment plans. A rule of thumb for investments: every month, you should be getting at least 1% of the total amount of money you spent on the property. For example, if you bought a single-family home for $200,000, you should be getting at least $2,000 a month for it.
By following this rule, you can rest assured that you'll be making enough money off the rental income to 1) pay the mortgage, 2) pay any mortgage insurance/housing insurance, and 3) make an income.
Leave No Stone Unturned
You've finally found a property you're considering investing in. The next step: inspect it. Be as thorough as possible. This is likely one of the biggest investments you'll make, after all!
Hire a professional to come in and help you do it. Check for any red flags that might turn into big problems down the road. Here are some other areas to pay close attention to:
The basement (does it flood after a heavy rain?)
Is the electrical system up-to-date?
What condition is the plumbing in?
Are there are large cracks in the walls or ceiling?
Choose the Right Realtor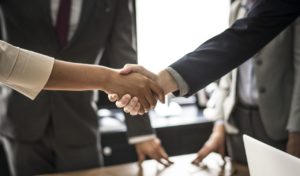 The right Realtor will make your journey as an investor easier. They will be able to recommend valuable neighborhoods, provide recommendations on local service providers to use, and always be there to discuss your overall investment vision with you.
When you choose Wilco Realtors, you can rest assured that all of your needs will be met. We'll always be there for you, from your first property showing to closing day.
Ready to begin exploring your investment options in Fort Worth? Give us a call!